Mass strikes and riots in the streets at 11.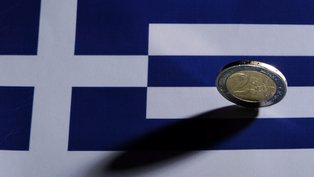 Greece to call referendum on new EU aid deal
Thu, Oct 27 2011
ATHENS | Mon Oct 31, 2011 2:09pm EDT
(Reuters) – The Greek government will hold a referendum on a new EU aid package, calling on voters to say whether they want to adopt it or not, Prime Minister George Papandreou said on Monday.
"We trust citizens, we believe in their judgment, we believe in their decision," he told ruling socialist party lawmakers.
Nearly 60 percent of Greeks view Thursday's EU summit agreement on a new 130 billion euro bailout package as negative or probably negative, a survey showed on Saturday.