If you can't take the heat, get out of the kitchen. KGS
H/T: Scottish Infidel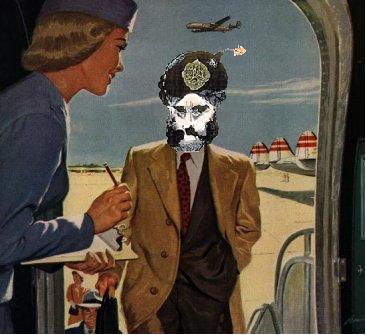 Terrorism questions lead to boycott of airport
Jody Harrison
29 Oct 2011
A BUSINESSMAN said he has stopped flying from Glasgow Airport because of the number of times he has been stopped and questioned by the police under powers designed to crack down on terrorism.
Mohammad Ashraf, chairman of wholesaler Bonanza, now flies from airports in England to avoid the "insult and embarrassment" of being pulled out of the queue and made to answer questions about his travel plans.
He said other members of the Asian business community had experienced similar "harassment" and were considering a similar boycott of the airport.
Police at Glasgow have come in for criticism for their use of Schedule Seven anti-terrorism powers, detailed in the Terrorism Act 2000, giving officers the right to stop and question airline passengers. It has been claimed officers use racial profiling when selecting people, overwhelmingly picking out travellers of Asian and Middle Eastern appearance.
Now Mr Ashraf has said he and his colleagues are fed up with being targeted and arrange to travel through airports where they are not singled out.
He said: "I've lost count of the times it has happened there, so I fly through Manchester or London when I have to travel internationally and I am never stopped at those airports.
"It's hugely embarrassing and insulting when it happens. You are pulled to one side in front of everybody and asked all sorts of stupid and intrusive questions about where you have been and what you have been doing."