The have more pressing things to take care of, not a lone, loon of a FM
It looks like the 60's radical Finnish FM also suffers from extreme paranoia, he actually believes that Israel has nothing better to do than to spam his email box. While he's proven himself to be highly anti-Israel, he's nothing to the Israelis, he doesn't even register as a blip on their radar screen. Internationally, he's usually only mentioned in the punch line of a jokes. For most of the world, he's a non entity. KGS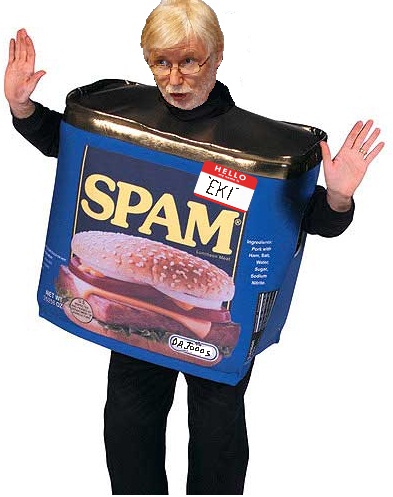 Israel denies spamming Tuomioja
10.27.2011 10:15 | 50 |
A A
Heikki Aittokoski
HS: Israeli Foreign Ministry is not a source of spam abroad, the (Israeli embassy) Secretary Yuval Donio Gideon said to the Helsingin Sanomat on Wednesday.
"I've never heard of such claims," said the Israeli diplomat.
Foreign Minister Erkki Tuomioja (SDP) on Tuesday told of how his e-mail was blocked with thousands of spam messages in the autumn of 2002, when Finland had refused permission for two gas detectors for export to Israel.
Spam traces, according to Tuomioja, led to the Israeli Ministry of Foreign Affairs. He gave the impression that the case could be a single official.
Secretary Gideon denies Israeli involvement.
"I can assure you that the Israeli Ministry of Foreign Affairs, or any other official body does not make spam attacks against anybody, not Mr. Tuomioja or others. It is a pity, if he sees it that way, but I assure you that the issue was not the case."
The Israeli diplomat also condemned the characterization by Tuomioja on Tuesday, where he equated Israel with an apartheid state.
"Very unfortunate," Gideon said. "This does not do justice to reality."
According to Gideon, the Israelis are making serious efforts for peace with the Palestinians. "Such statements are not constructive."
Tuomioja gave a speech on Tuesday, for the Left Social Democratic Youth and the SDP Youth which organized a debate on Palestine in Helsinki. Tuomioja said in his presentation at the end of that "no apartheid state is justified nor sustainable."
Apartheid was South Africa's  system in the 1900s. Tuomioja said that the Israeli Defense Minister Ehud Barak had used the word apartheid.
According to Gideon Yuval, Tuomioja, "had taken it out of context'," and turned things upside down "and" was misleading. " According to Gideon, Barak was using the term for underlining Israel's peace efforts.
"Foreign Minister [Tuomioja] did not mention that the Palestinians are the party that refuses to negotiate."