Behaving like the dictator we knew he was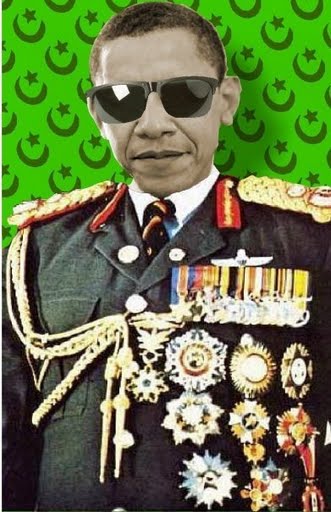 Obama says he'll be taking 'executive actions' without Congress on 'regular basis' to 'heal the economy'

 
President Barack Obama speaks at the Greensville County High School in Emporia, Va, Tuesday, Oct. 18, 2011. Obama is on a three-day bus tour promoting the American Jobs Act. (AP Photo/Richmond Times-Dispatch, Eva Russo)
President Barack Obama told an audience in Nevada on Monday that he will be regularly announcing "executive actions" his administration will take to "heal the economy" without the "dysfunctional" Congress.
"I'm here to say to all of you and to say to the people of Nevada and the people of Las Vegas, we can't wait for an increasingly dysfunctional Congress to do its job. Where they won't act, I will," Obama said.
"I've told my administration to keep looking every single day for actions we can take without Congress, steps that can save consumers money, make government more efficient and responsive, and help heal the economy. And we're going to be announcing these executive actions on a regular basis," the president said.