Long time readers of the Tundra Tabloids are familiar with the name of Erkki Tuomioja, a 1960's radical, Finnish political hack (SDP) who has a special "hate-on" for Israeli policies. He's been on record comparing those policies to that of the Nazis, which is in itself an act of anti-Semitism under the EU's own working definition. Now Tuomioja has taken to referring to Israel as an "apartheid state".
NOTE: He's careful not to label Israel as a de facto "apartheid state" but if you were to pry open his personal exchanges with other radical activists that he keeps in contact with, it's very likely that that's his personal view.
H/T: Harri and Kumitonttu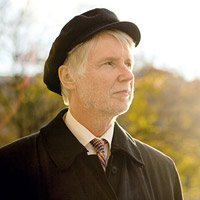 Finnish Foreign Minister Erkki Tuomioja said Wednesday that Israel's occupation of the Palestinian territories is tantamount to apartheid, warning that time was running out for a two-state solution.
"If you are occupying areas inhabited by… Palestinians who do not have the same rights as the Israelis in Israel, that is apartheid and that is not sustainable," he told reporters. "I think that the majority in Israel has also realized this but they have been unable to provide a leadership that (can) move forward on the two-state solution," he added. (AFP)
Tuomioja about Israel: "an apartheid state is not justified"
HS: "No apartheid state is justifiable nor sustainable," said Foreign Minister Erkki Tuomioja (SDP) Tuesday night in Helsinki.
Tuomioja was referring to Israel. He took part in the future of Palestine, a panel discussion at the Old Student House.
"It may be that we are the last on the beach," said Tuomioja of the duration of the Middle East crisis. "It may be that is the last moment to act on behalf of the two-state model."
Tuomioja used the apartheid metaphor also as Foreign Minister, during the previous year of 2003. At that time, Tuomioja, equated the building of Israel's so-called security wall with apartheid.
Apartheid was a system of which the South African whites propped up power in the 20th century.
The Foreign Minister said after the discussion meeting, that the apartheid analogy is not in his ownhandwriting.
"Did not Ehud Barak have used the same term," Tuomioja said.
Israeli Defense Minister Ehud Barak warned in February 2010 that if Israel and the Palestinians will not have a lasting peace, the a result would be an apartheid state.
Tuomioja was asked a bit about the conditions of the analogy.
"If it [Israel] will deep freezes the situation, it [the apartheid state] will be the result. Now, however, Israel still has formally accepted the peace talks parameters."