What goes around comes around Carl.
Swedish FM, Carl Bildt, has always had an "Israel problem", coupled with that he also has a long history of throwing his support behind the Arabs, he's most infamous display is that of himself pictured greeting the Leftist Swedish loons who participated in the "free gaza" Mavi Marmara escapade. So perhaps we now know the reason why this "conservative" Swedish politician takes a shine towards Arab totalitarians and publicly sticks his thumb in the Jewish state's eye, he's in deep with Arab oil. KGS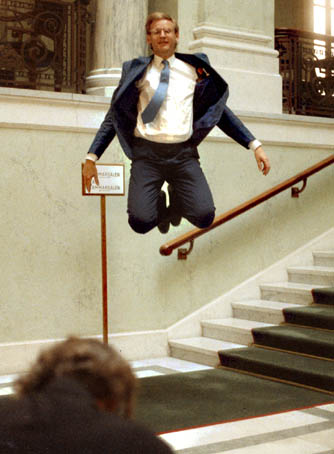 Bildt could face Sudan war crimes hearing
Published: 21 Oct 11 08:35 CET
Foreign minister Carl Bildt could be summoned to answer questions about oil company Lundin Petroleum's activities in the Sudan, as an investigating into the alleged claim that the company broke international law in the country has come underway.
Magnus Elving of the International Prosecution Chamber in Stockholm (Internationella åklagarkammaren i Stockholm) is investigating the claims that crimes against humanity were committed in the wake of the oil mining in southern Sudan during the years that Swedish oil and mining company Lundin was active there.
Behind the investigation is a report from 2010, ECOS (European Coalition on Oil in Sudan), by an umbrella group of European organizations.
The report, called "Unpaid Debt", urges Sweden, Austria and Malaysia to probe whether Lundin Petroleum (then Lundin Oil), in consortium with Petronas and OMV, had broken international law between the years 1997 and 2003.
Swedish foreign minister Carl Bildt was on the board of directors of Lundin Petroleum at the time.
The report claims that Lundin, together with the other companies active in the region, indirectly worsened the conflict in the area.
According to daily Dagens Nyheter, Elving has started questioning some 40 people, in Sweden and abroad, but he wasn't prepared to tell the paper who these are.
"You will have to draw your own conclusions," Elving told the DN reporter.