Just the tip of the iceberg. KGS
H/T Scottish Infidel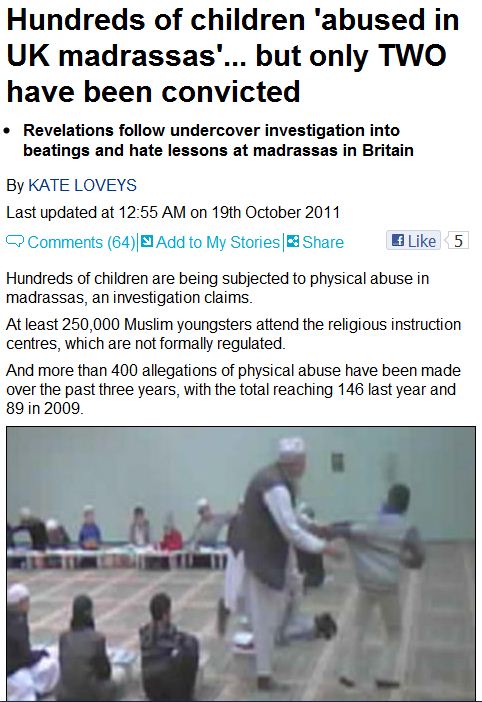 Prosecutors fear the real numbers may be higher because many parents are reluctant to make formal complaints – or are pressured to withdraw them.


In a large number of cases children claim to have been hit with sticks or other implements.


At a Lancashire mosque, children as young as six were punched in the back, slapped, kicked and had their hair pulled. In Lambeth, South London, staff attacked youngsters with pencils and even a phone cable.