And the TT really means ...filthy.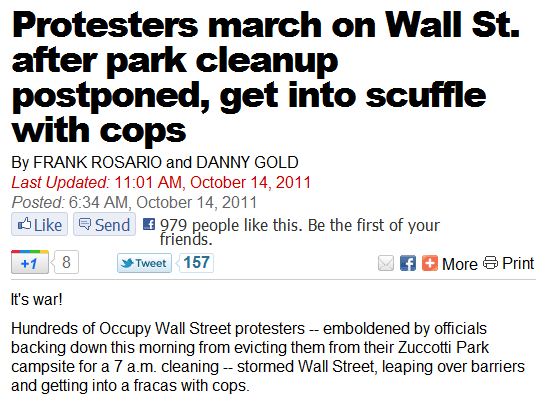 The throng of protesters streamed onto Broadway, blocking traffic, setting up a confrontation with police who are waiting for them on the street.

Things turned predictably violent as cops tackled protesters and chased them up the street — forcing everyone to the sidewalks — in what turned into a melee.

"We were just marching. They're assaulting us," said protestor James Sinclair, 27.

Police arrested at least eight people on Beaver Street, as a throng of protesters flipped over a police scooter on Broadway.

Cuffed protesters yelled, "The whole world is watching!" Shame on you!"

Five more were arrested at Maiden Lane and Water Steeet when protesters got into a confrontation with a police officer on a scooter. A protester's leg ended up under the officer's scooter.