Central planning in the raw. These fat cat statists never saw a big fisted government plan (5 year or otherwise) that they didn't take a shining to. KGS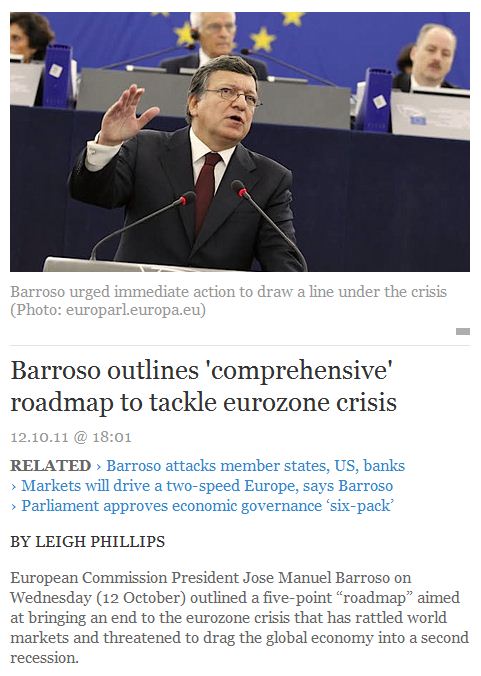 The EU executive chief called for an urgent strengthening of the bloc's banking sector, a massive recapitalisation that the International Monetary Fund has estimated will cost as much as €200 billion.

Backing the German position in the debate between Berlin and Paris over how such recapitalisation should take place, the EU leader said that banks should first look to shoring up their balance sheets by attempting to access private sources of capital, with national governments providing support if this cannot be found.

Only after these two avenues are exhausted, should banks look to funding via a loan from the European Financial Stability Facility (EFSF), he said in an address to the European Parliament.
H/T: Henrik R.Clausen