When you get seriously screwed over by some supposed 'friends', like the faux conservatives at Fox & Friends, you create enemies. Well Hank Willimas Jr. has placed a bulls eye over the network for twisting his words and sticking a knife in his back. KGS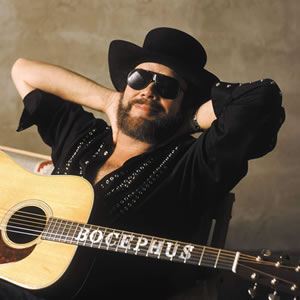 Unapologetic Hank Williams Jr. jabs ESPN, 'Fox and Friends' in new song
(CNN) — Days after being dropped from ESPN's "Monday Night Football," Hank Williams Jr. fired back at that network, "Fox and Friends" and what he called the "United Socialist States of America" in his signature style — a song bellowing biting lyrics in between guitar licks.
"This country sure as hell has gone down the drain," Williams sings in a tune posted Monday on his official website. "We know what we need. We know who to blame."
In the song, the 62-year-old son of the legendary country singer Hank Williams did not appear to accept any blame for his part in a recent controversy stemming from an appearance last Monday on "Fox and Friends," Fox News' morning show.
On the program, he said that the golf outing involving President Barack Obama and House Speaker John Boehner, an Ohio Republican, was "like Hitler playing golf with (Israeli Prime Minister Benjamin) Netanyahu. OK. Not hardly."
When one of the Fox News' interviewers pointed out that Williams invoked "one of the most hated people in all of the world to describe … the president," Williams responded: "That is true, but I'm telling you like it is, you know. That just wasn't a good thing. It just didn't fly."
ESPN boots Hank Williams Jr.
The next day, the singer offered an explanation, saying, "My analogy was extreme — but it was to make a point. … The thought of the leaders of both parties jukin' and high fiven' on a golf course, while so many families are struggling to get by, simply made me boil over and make a dumb statement, and I am very sorry if it offended anyone."
Then, last Thursday, ESPN announced that it "decided to part ways" with Williams. His song "All My Rowdy Friends" had been the "Monday Night Football" theme on both ABC and ESPN since 1991.
No remorse was evident in Williams' latest song, titled "Keep the Change" — an apparent dig at Obama's 2008 campaign promise to bring change to Washington. The singer has criticized Obama in the past, and he supported the 2008 Republican presidential ticket of Sen. John McCain and running mate Gov. Sarah Palin.