The legacy of the so called "Arab Spring": Women in Chains. KGS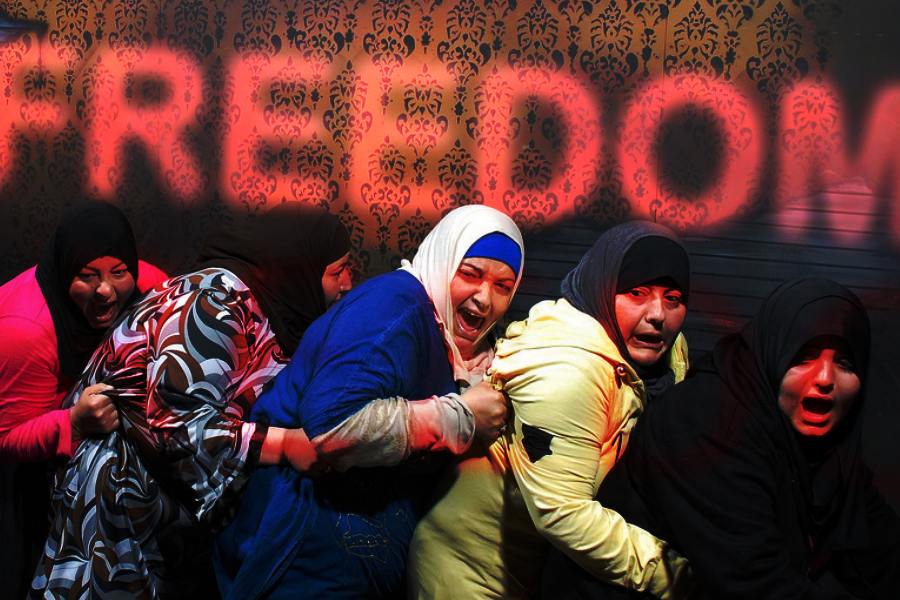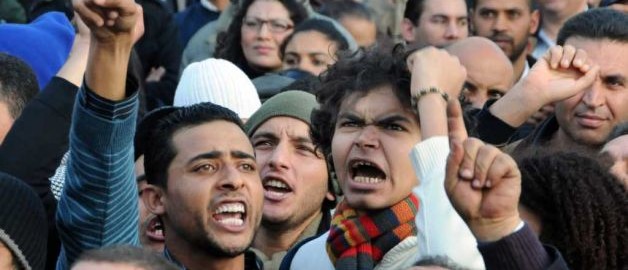 Tunisia Islamists storm university over veil ban
By Tarek Amara
TUNIS | Sat Oct 8, 2011 10:05pm BST
(Reuters) – Islamists stormed a university in Tunisia Saturday after it refused to enrol a woman wearing a full-face veil, a staff member said, highlighting tensions over religion that are likely to dominate an election later this month.
Tunisia votes on October 23 in the first election since a revolution that inspired the "Arab Spring" uprisings. The vote has pitted Islamists against secular Tunisians who say their liberal values are under threat.
"The General Secretary of the university was attacked this morning with extreme violence by a group of religious extremists," said Moncef Abdul Jalil, a faculty head at the university of Sousse, about 150 km south of the Tunisian capital.
About 200 people protested outside the faculty, and then stormed the building carrying banners demanding students' right to wear a veil, Abdul Jalil was quoted as saying by Tunisia's official TAP news agency.
"This serious incident caused a state of terror and panic in the ranks of college students and professors," he said.
Witnesses told Reuters that, after the incident, a large security force contingent surrounded the faculty building to prevent any further attacks.
The clashes in Sousse provoked a storm of anger among secularists on social networking website Facebook.
Following online calls for a counter-protest, about 200 women gathered in El-Menzah, a northern suburb of the capital, to protest against religious violence, witnesses said.
A former French colony, Tunisia has a long history of secularism and liberal attitudes.
That has been challenged since autocratic president Zine al-Abidine Ben Ali was swept from power in January, and conservative Muslims were free to express their views and adopt the outward trappings of their beliefs.
NOTE: Thanks to thewestistheverybest for the pic of the screaming muslimas.