The kind of people that Obama and the Democrats,… you know…..understand. KGS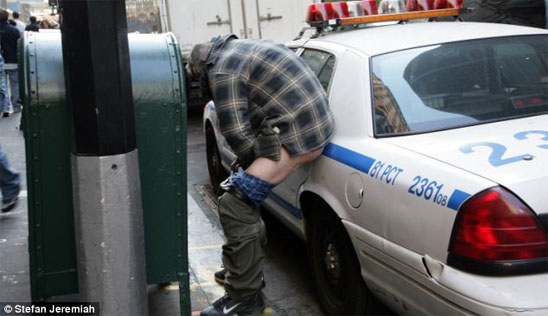 A stinkin hippie claiming Tea Party people "are losers":
Owners of Zuccotti Park Say Conditions Unsanitary From Wall Street Protests
Owners of New York City's Zuccotti Park may be starting to get fed up with it being occupied.
Brookfield Office properties, the firm that owns the central location for the Occupy Wall Street protests, has released a statement claiming that they have not been able to properly maintain the park and that sanitation has become a growing concern.
"Because many of the protestors refuse to cooperate by adhering to the [park] rules, the park has not been cleaned since Friday, September 16th, and as a result, sanitary conditions have reached unacceptable levels," said in a written statement by the property management firm.
Brookfield normally cleans and inspects the condition of the park every night which includes a power washing, landscaping, and trash removal. They haven't been able to do so since the protestors have sent up a tent city as part of the protests.
"Basic rules intended to keep the park safe, open, clean, and welcoming to all visitors are clearly posted," the statement from Brookfield reads. "These rules includes bans on the erection of tents or other structures, as well as the placement of tarps, sleeping bags, or other coverings on the property.
"Unfortunately, many of the individuals currently occupying the grounds are ignoring these basic yet necessary requirements, which interferes with the use of the park by others."
Via Weasel Zippers