The net is widening, hopefully the police are competent enough to do the job correctly and not hindered by the politicians. KGS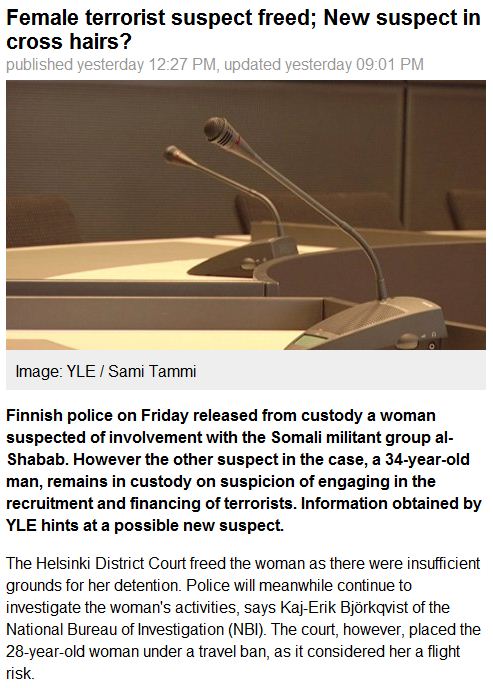 The NBI is demanding that the male suspect be kept under lock and key. Both suspects are Somali citizens living in Finland.

Police have been investigating the case since last spring. Officials have until December 15 to formally charge the suspects.

New terrorist suspect in police cross hairs?