The TT reported a month or so ago about the dog named Wylie, who was brutally mistreated in Afghanistan. A dog is nothing but pure joy, love and affection, anyone who would deliberately poison or mistreat a dog  hasn't a bone of compassion in his entire body. This is once again a great indicator of the mindset arrayed against the West. KGS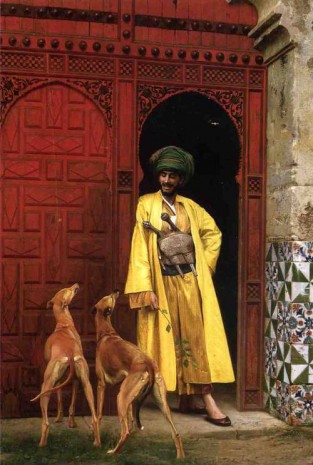 Muslims in Spain Declare Jihad on Dogs
by Soeren Kern
October 6, 2011 at 5:00 am
Spanish authorities are investigating the recent deaths by poisoning of more than a dozen dogs in Lérida, a city in the northeastern region of Catalonia that has become ground zero in an intensifying debate over the role of Islam in Spain.
All of the dogs were poisoned in September in Lérida's working class neighbourhoods of Cappont and La Bordeta, districts that are heavily populated by Muslim immigrants and where many dogs have been killed in recent years.
Local residents say Muslim immigrants killed the dogs because according to Islamic teaching dogs are "unclean" animals.
Over the past several months, residents taking their dogs for walks have been harassed by Muslim immigrants opposed to seeing the animals in public. Muslims have also launched a number of anti-dog campaigns on Islamic websites and blogs based in Spain.
In response to the "lack of sufficient police to protect the neighbourhood," 50 local residents have established alternating six-person citizen patrols to escort people walking their dogs.
VIA: TROP