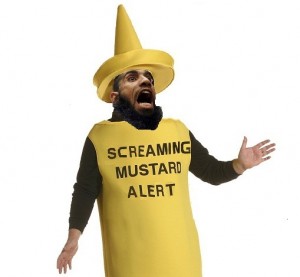 It's irrelevant that nothing found inside his mosque warranted prosecuting, the NYPD are just doing their job, they have to investigate these mosques. The fact that this Egyptian imam,Reda Shata, isn't happy about the NYPD's vigilance is an indicator that he more than likely views all investigations of mosques to be unwarranted. He may not be involved in anything illegal, but he nonetheless wants to ensure the possibility of uncovering illegality in other mosques in the future is greatly hampered.
The facts remain that in the past, the very same "moderate" Muslim leaders touted for their pacifism and general soft approach to Islam, proved to be otherwise. That lesson was learned by the various law officials and it speaks highly of them and of their ability to learn from past mistakes. KGS
NYPD spied on city's Muslim anti-terror partners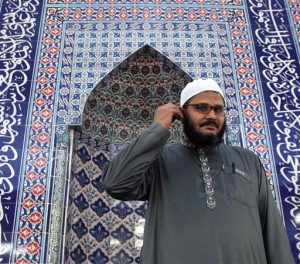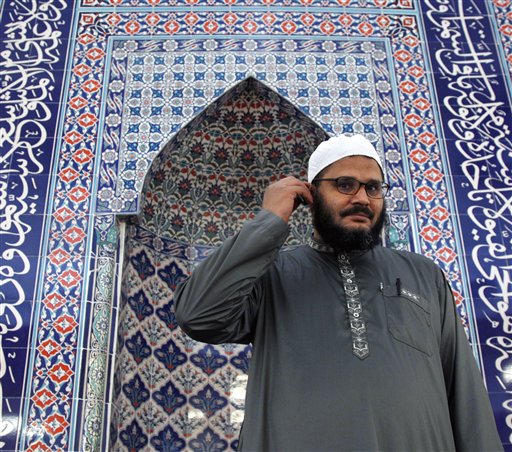 NEW YORK (AP) – Reda Shata considered himself a partner in New York's fight against terrorism. He cooperated with the police and FBI,invited officers to his mosque for breakfast, even dined with MayorMichael Bloomberg.
Despite the handshakes and photo ops, however, the New York Police Department was all the while watching the Egyptian sheik. Even as Shata's story was splashed across the front page of The New YorkTimes in a Pulitzer Prize-winning series about Muslims in America, an undercover officer and an informant were assigned to monitor him, and two others kept tabs on his mosque that same year.
"What did they find?" Shata asked through an interpreter at his current mosque in Monmouth County, N.J., after learning about the secret surveillance. "It's a waste of time and a waste of money."
Shata welcomed FBI agents to his mosque to speak to Muslims, invitedNYPD officers for breakfast and threw parties for officers who were leaving the precinct during his time at the Islamic Center of Bay Ridge.As police secretly watched him in 2006, he had breakfast and dinner with Bloomberg at Gracie Mansion and was invited to meet with Police Commissioner Raymond Kelly, Shata recalls.
"This is very sad," he said after seeing his name in the NYPD file. "What is your feeling if you see this about people you trusted?"
[…]
"Yet in 2006, the NYPD infiltrated two mosques where Shamsi Ali holds leadership roles—the Islamic Cultural Center of New York and the Jamaica Muslim Center. The NYPD cited radical rhetoric and possible money laundering in the Islamic Cultural Center of New York and said the Jamaica Muslim Center was a hub of radicalization that offered martial arts training. Shamsi Ali said he was unaware of the police assessments and denied the underlying accusations.
"How do you define rhetoric?" Shamsi Ali asked. He said some imams sound harsh when they're preaching. And, if the NYPD suspected money laundering, it should ask the Internal Revenue Service to audit the mosque, he said.
"It's wrong to view Muslims as radicals simply because of the outfit," Shamsi Ali said."