Just wait until Islamization hits them between the eyes, they won't be feeling smug about their "victory" any longer. They be looking at themselves in the mirror in shame that they helped along their own demise. KGS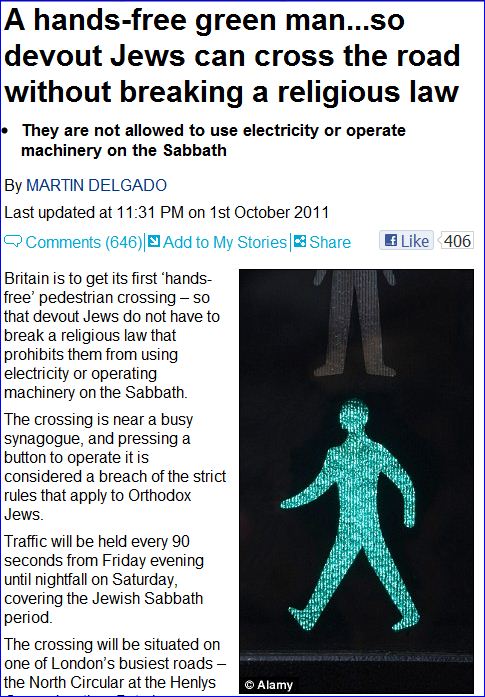 Corner junction. But planners insist it will not cause traffic chaos. The system will come into operation in December when the junction fully reopens after a massive ten-month upgrade costing £8 million.

The decision to include automatic crossings was taken after leaders at Finchley United Synagogue explained their predicament to staff at Transport for London, which is responsible for maintaining main roads in the capital. TfL says the 'hands-free' green man has not added to the cost of improvements.