Thanks to Logan's Warning for the blog post on it, and to Vlad for bringing it to the Tundra Tabloid's attention. The Big Apple has bitten the poisonous apple of multiculturalism as much as the buffoons in the UK have, represented in the pictures below, and it show no sign of stopping.
UK mustard police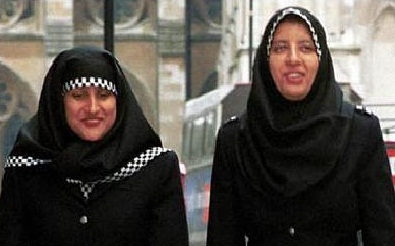 NYPD mustard police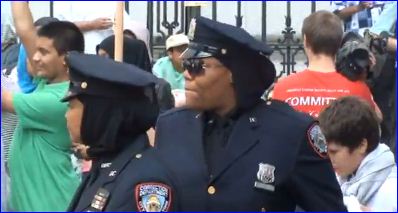 Head on over to Logan's Warning for the full scoop, he documents the event very thoroughly, and his warnings were left all around the area which shows what one can do with some paper and a little ink. Good job. KGS
Exclusive~ Muslim Day Parade, NYPD Islam, and Sharia-Police!
This past Sunday was NYC's 26Th annual Muslim Day Parade, and what a sad day for America it was. First approaching the parade area I noticed some counter-parade flyers that were put in place. (Logan's Warning, and Jarrad Winter's Tyranny's Nemesis )
Thanks to those who helped spread the truth!