Once again, all roads lead back to the cronyism embedded in the decision to hand Bruce Oreck the position of ambassador to Finland. Oreck back in 2008 handed over $500 000 dollars to Obama's election campaign, and around $100 000 dollars more to help cover Obama's inaugural expenses.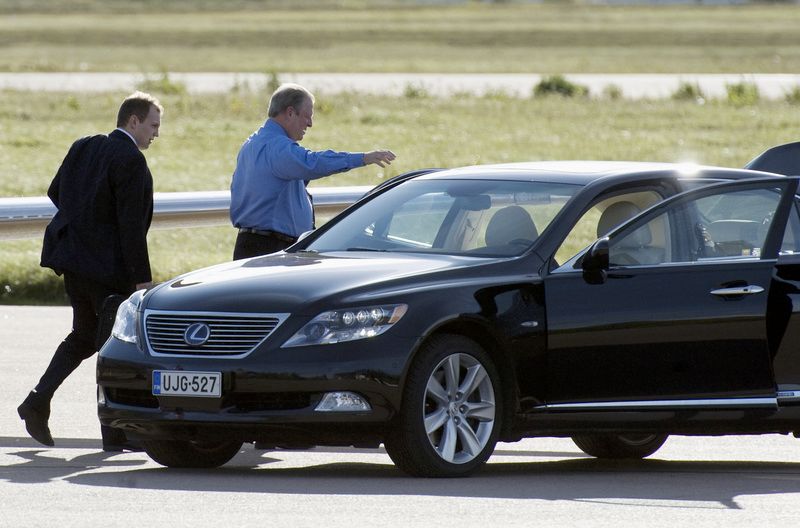 Now Al-Gore is invited to speak at an event kicking off an "innovation center" at the Helsinki embassy costing US taxpayers over $80 million dollars. The whole 'greens gig' is a ponzi scheme, something that couldn't exist on its own without taxpayer support. If greens technology were of real private interest, businesses wouldn't have a problem with finding investors.
This latest venture is mighty suspicious, especially in light of Oreck's high profile "greens" pedigree and throwing money at Obama for the Helsinki ambassadorship. There is really something fishy going on here. Does Oreck currently have investments in any of the solar plants currently receiving US taxpayer funding through the Obama administration? Enquiring minds would like to know just how deep does the rabbit hole go? KGS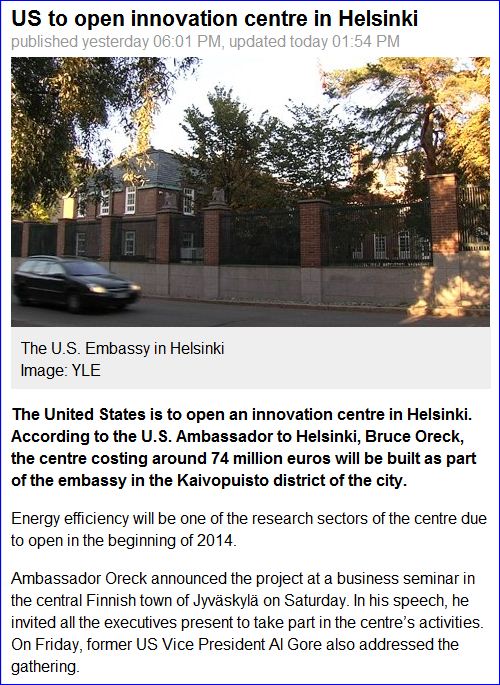 Oreck says further details will be released by the embassy in the next few days. The innovation centre is part of the US State Department's League of Green Embassies project. This is a global network of over seventy diplomatic missions formulating a common agenda for energy efficiency, renewable energy and water conservation. Member embassies aspire to introduce innovative solutions, influence individuals and institutions in host countries and to play an important role in mobilising public action.
YLE
NOTE: More likely it's all about crony capitalism, who's set to gain big time from the big increase in demand for 'green products', the solar businesses getting big government handouts I bet. If someone wants to do a little bit of digging, there's a story waiting to be uncovered here.

Courtesy of Thewestistheverybest