Banging the same old war drum: "If you don't do as we say, then we launch even more rockets at your citizens." The day the Arabs lay down their guns, peace breaks out. The Moment Israel lays down its guns, genocide occurs. It's not too hard to figure out. KGS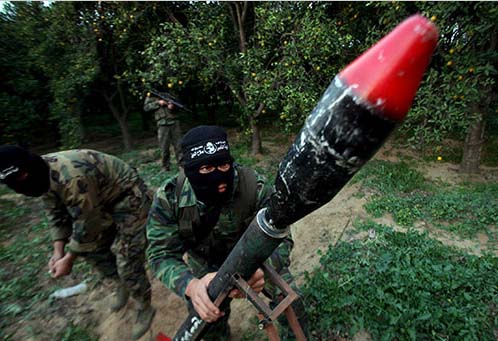 Hamas: 'Resistance' against Israel is only option left for Palestinians
Hamas leader Khaled Meshal addresses Tehran conference 'in support of the Palestinian Intifada'; Iranian supreme leader tells conference that UN bid for statehood will fail.
Hamas leader Khaled Meshal told an international conference in Iran on Saturday that "resistance" was the only option left for the Palestinians.
Meshal was addressing the "5th International Conference in Support of the Palestinian Intifada" in Iran's capital Tehran.