The farce that is the Palestinian entity. KGS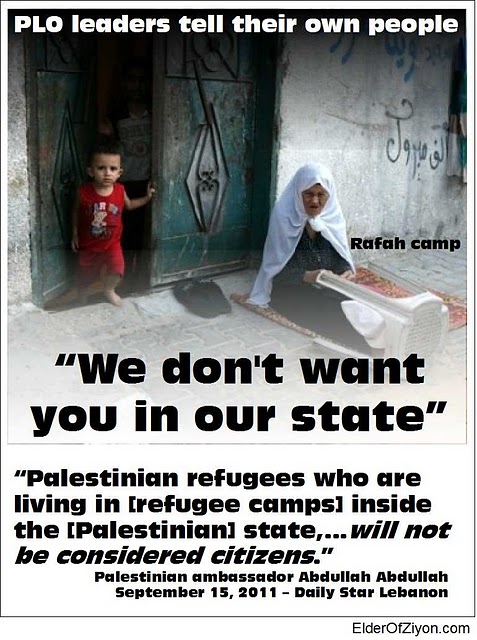 The Elder says: The goal of a "State of Palestine" has nothing – and I mean nothing – to do with helping a single Palestinian Arab who lives outside the borders of such a state, or those who are considered "refugees" by UNRWA within such a state. On the contrary – they will do everything they can to keep them miserable. No passports, no citizenship, no rights.

In fact, the only state in the Middle East that grants full rights to Palestinian Arab refugees from 1948 is Israel. And that will remain true even if a Palestinian Arab state is declared.
H/T: Elder of Ziyon