Saudi Arabia, a place where one can still visit the 7th century and not be in a museum. KGS
THE SAUDI NOOSE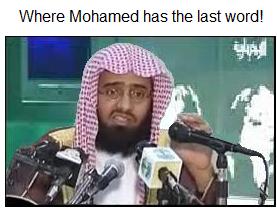 TSN: Our Saudi magic is more magical than his magic!
Saudi Arabia beheads Sudanese 'sorcerer'
Saudi Arabia beheads a Sudanese national found guilty of practicing sorcery, bringing the total number of beheadings this year to 42
A Saudi Arabian ministry statement carried by the state news agency, SPA, stated that Abdul Hamid al-Fakki "practiced witchcraft and sorcery," which are illegal under Saudi Arabia's Islamic sharia law. Al-Fakki was beheaded in the western city of Medina on Monday, the interior ministry announced.
In October last year, Amnesty International said it had appealed to King Abdullah in a letter to commute Fakki's death sentence.
His execution brings to 42 the number of people beheaded in Saudi Arabia this year, according to an AFP tally based on official and human rights group reports.
In June, London-based watchdog Amnesty International called on Saudi Arabia to stop applying the death penalty, saying there had been a significant rise in the number of executions in the previous six weeks.
Via: TROP