The Tory's coopting the "Gay agenda" harkens back to the day in the 1800's when they founded socialized medicine in the UK, thereby becoming the English world's first ever nanny welfare state. The Tories incorporated Bismarckian policies in order to stave off the radical marxist rabble, with the hope that its pandering would win them votes.  That's what it is in a nut shell. The "Third Way" Cameron is just resorting to old-time politics. KGS
NOTE: A TT commenter and friend observes:
"Europe appears as ridiculously weak, pathetic and decadent, and is surrounded by booming masses of angry and hungry people from dysfunctional and aggressive cultures. What could possibly go wrong with this situation? Global warming, maybe?"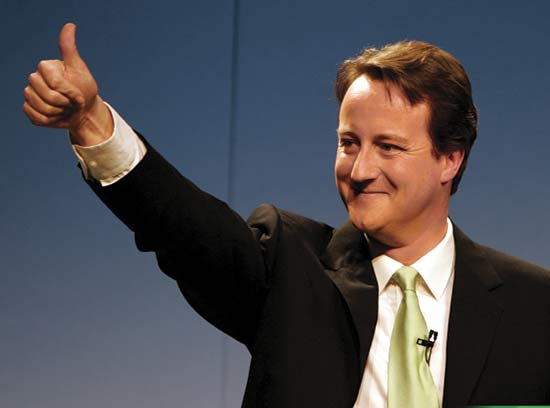 NOTE: David Cameron and his cohorts are bereft of conservative ideals and moral integrity. He's a pseudo conservative pandering to the mob in the same way the Left does, he clearly believes that traditional conservative values no longer has any public appeal.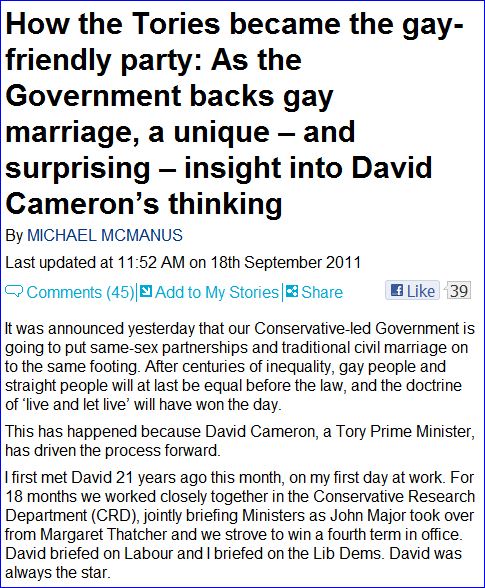 NOT TO BE OUTDONE, UK LIBERAL DEMOCRATS SAY:
'We want to be less male and pale': Clegg pledges to make Lib Dems more diverse… as three quarters of voters say they're not up to the job