The Tundra Tabloids apologizes for just getting this in, if the TT had been there, the pics and story would have already been online. There were over a thousand Finns gathered last Tuesday in the center of Helsinki to demonstrate their support for Israel's capital to remain undivided. KGS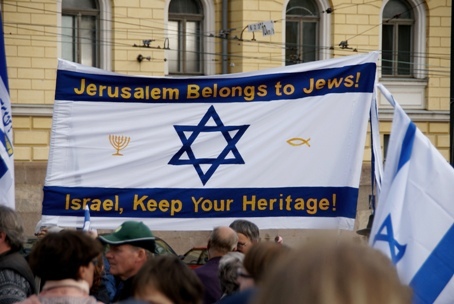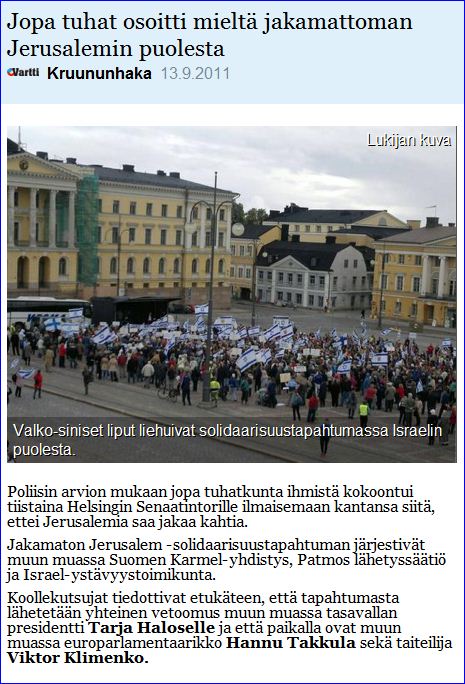 Translation:
Up to a thousand expressed their opinion for an undivided Jerusalem
HS: Police estimate that up to a thousand people gathered on Tuesday in Helsinki Senate Square to express their views on the fact that Jerusalem shouldn't be divided into two halves. An Undivided Jerusalem, -the solidarity event was organized by the Finnish Caramel Association, Patmos Foundation and the Israel Friendship Committee.
Those convening were informed in advance that the event will send to a joint petition, to the Finnish Republic's president, Tarja Halonen, others there were MEP Hannu Takkula and artist Viktor Klimenko.
Here are a few pictures from the event: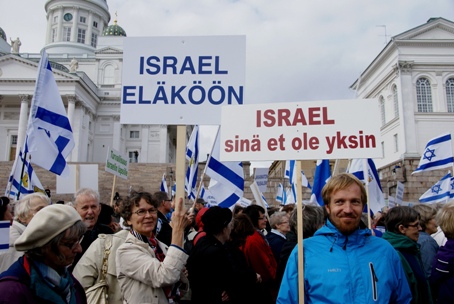 The signs above read: "Long live Israel", and "Israel you are not alone."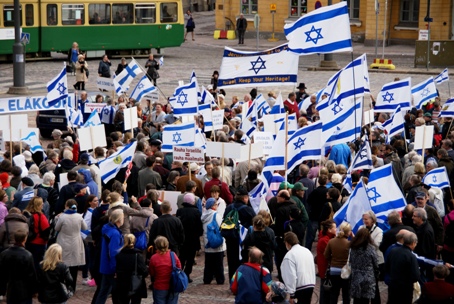 More pictures are available
here
.