Actually, the Finnish media is in mourning over the rise of the Tea Party, as all libs everywhere are. KGS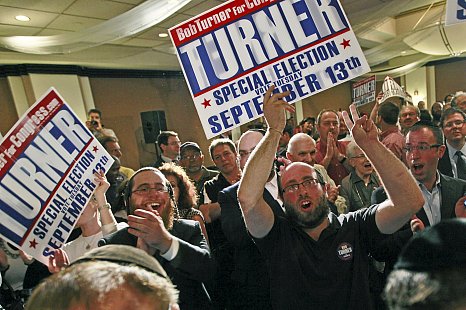 Republicans celebrate their election victory in New York on Tuesday.
HS: NEW YORK. U.S. President Barack Obama and the Democrats have suffered a serious electoral defeat in New York. Republicans have won a surprise Congressional seat, which was freed last summer.
The loss is a humiliation for the Democrats, because New York is the party's core area of support.
Elections were held for the seat of Anthony Weiner, mired in the underwear scandal. The rumors started that he had sent an image of his boxers to a woman on the Internet.
Weiner first denied it and claimed that the Twitter account was hacked. Eventually, he admitted he lied to Congress, resigned.