This is not the first time persons belonging to the House of Saud has been suspected of foul play. A certain drunken Saudi princess supposedly abused her staff, and then won the right to remain anonymous by a British court, only to be outed in a Tundra Tabloids' post that eventually had to be pulled after she set her attack dog lawyers against the TT.
SAUDI ARABIA: PRINCE WALID DENIES MODEL RAPE ALLEGATIONS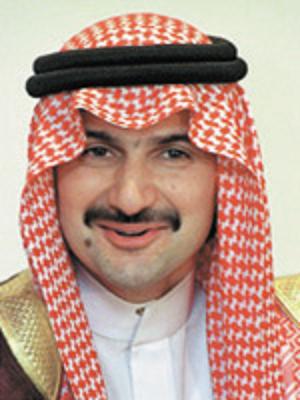 (ANSAmed) – DUBAI, SEPTEMBER 14 – A spokeswoman for Kingdom Holding company, an investment company controlled by the multi-billionaire prince Walid Ibn Talal, has stated that rape allegations against the Saudi prince, who is accused of having raped a Spanish model are "totally and completely false". This was reported by the daily newspaper Gulf News. The New York Times yesterday reported a Spanish judge's intention to re-open a sexual assault case related to a rape that allegedly occurred in 2008, on a yacht on the island of Ibiza.
The trial had previously been kept confidential and was dismissed in 2010, due to lack of evidence. "The event did not occur" stated spokeswoman Hiba Fatani, explaining that "the prince was not in Ibiza in 2008 and has not been to Ibiza for over ten years. His yacht, the Kingdom 5KR, had not reached the island yet and the prince never rented another one". The woman, known only as Soraya, was allegedly raped on a yacht after having been drugged.
Medical and toxicological investigations have detected the presence of drugs in urine and evidence of sexual intercourse; however, no evidence of rape was found. "This is certainly not the first time that somebody passes oneself off for a prince for his own purposes. However, while we do accept that a young woman might have been deceived, we would not expect this from the New York Times," Faitani said.