Going on ten years since the attack, and the US is still dealing with fundamustards trying to blow up downtown NYC, this time with the help of US citizens. We haven't come very far, and spent a lot of capital in taking the terrorists down to size, but the threat still remains. KGS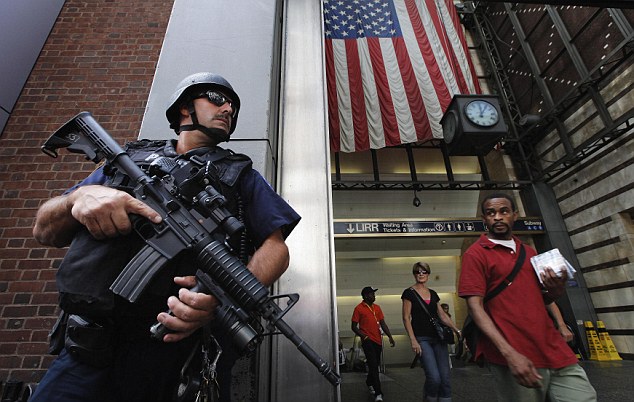 Two terrorists in 9/11 anniversary car bomb plot 'are American' say officials after threat  was intercepted in communication from Pakistan
Some officials linking threat to al Qaeda chief Ayman al-Zawahri

Washington and New York police stepping up staffing levels

Three people have come to U.S. with 'intent' to carry out plot, say officials

Mayor Bloomberg assures residents by riding subway to work as usual

Washington police working 12 hour shifts 'indefinitely'

Last updated at 1:02 PM on 10th September 2011
At least two of the three men involved in a possible Al Qaida plot to pull off an attack coinciding with the 10th anniversary of 9/11 are believed to be U.S. citizens or have U.S. travelling documents.

Their primary mission is to explode a car bomb in either New York or Washington, but if that proves impossible, they have been ordered to simply cause as much destruction as they can, one U.S. official said.
Word that al-Qaida had dispatched would-be attackers reached U.S. officials midweek.