Living standards for the fundamustard in Egypt couldn't be better. KGS
H/T: Dennis Mitzner
UPDATE: Challah Hu Akbar has more: Report: Muslim Brotherhood Welcomes Idea of Opening Hamas Offices in Cairo (Aug,25, 2011)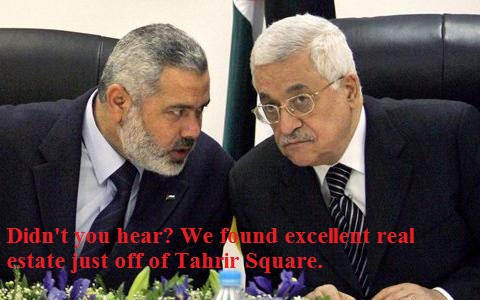 Hamas Looks to Cairo for New Headquarters
Hamas co-founder Mahmoud al-Zahar says Hamas may relocate its Damascus headquarters to Cairo due to the widespread unrest in Syria.
Hamas co-founder Mahmoud al-Zahar announced Friday the terror movement is may relocate its headquarters from Damascus to Cairo. It is the first time a senior Hamas official openly admitted they were looking at a move.
"All the Palestinians in Syria are in distress, not just Hamas. There are many options in terms of the organization's headquarters and Egypt is one of them," he said.
Al-Zahar also addressed the possibility that other senior Hamas officials will return to Gaza and noted this depended on each of them personally.
"Gaza is open to all," he stressed. "There are leaders who may return to Gaza and some may not. "