These people are contemptible.
They really do despise us. The statist leviathan that's home based in Brussels, is flush with a political class and bureaucracy that couldn't care less whether we the people found out about official EU approval of stealing. Besides, it's something that they do on regular basis all the time, and get away with it, so why not make it official policy? KGS
NOTE: Catherine Ashton is not embarrassed over it, far from it.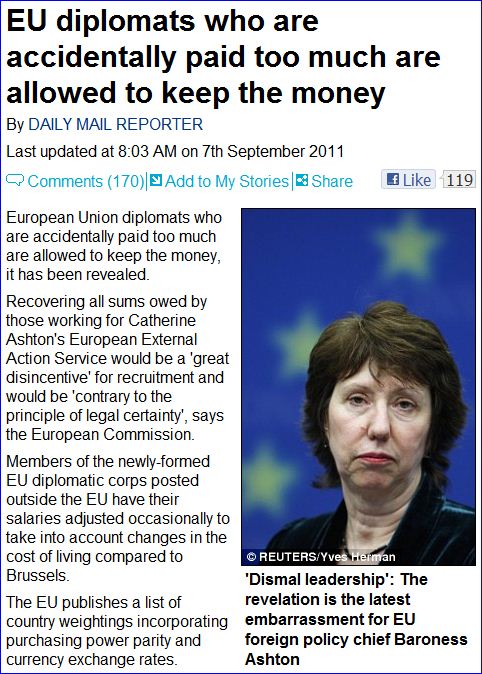 H/T: Frank Kitman