Listen up folks in the US, quasi death panels in socialized medicine do in fact exist. These panels may go by different names, but what it amounts to is the rationing of healthcare that the utopian planners of socialized medicine denied would ever happen. KGS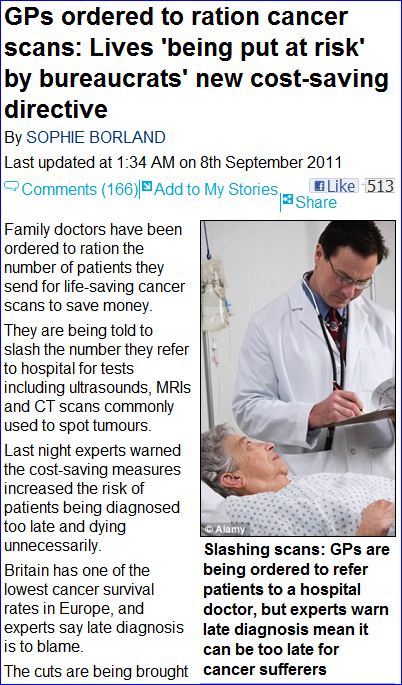 …in despite Government pledges to give GPs better access to cancer tests in the hope of saving 5,000 lives a year.

Health Secretary Andrew Lansley promised to set aside £750million to help family doctors send patients directly for scans instead of having to refer them to a consultant to decide whether or not they should have a scan.

This process could add several weeks on to the diagnosis by the time patients have waited for an appointment and a slot for a scan.

But it has since emerged that a quarter of Primary Care Trusts are actively discouraging GPs from sending patients for these tests.