That is exactly what he is. Let Tommy Robinson go! KGS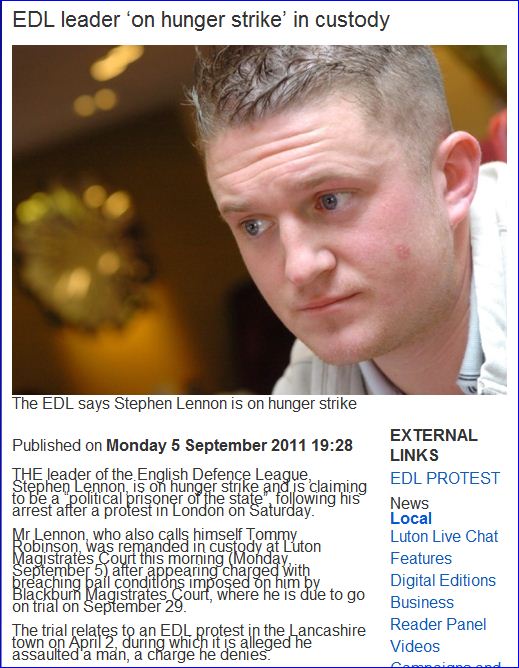 In response to an enquiry from Luton Today, EDL spokesperson Helen Gower said: "Tommy is on a hunger strike and will only be accepting water."

She added: "He is now a 'political prisoner' of the state and isn't prison food halal, something which Tommy feels very strongly about and campaigns against."

Mr Lennon addressed EDL members in London on Saturday after travelling to the event disguised in a beard and hat, which the Jewish Chronicle website said was intended to make him look like a rabbi.