Just how far will he go before the army says enough? Whether the army does or doesn't will show just how far they've been infiltrated. KGS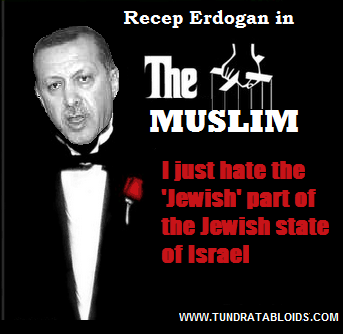 Turkey to sign strategic alliance with Egypt
Ankara-Cairo relations receive boost as crisis with Israel worsens: Turkish PM Recep Tayyip Erdogan slated to visit Cairo and possibly Gaza soon to sign strategic cooperation agreement with Egypt. Meanwhile, recently expelled Israeli ambassador Gaby Levy says there's no chance he will return to Ankara.
Aviel Magnezi
Published: 09.04.11, 17:50 / Israel News
Turkish Prime Minister Recep Tayyip Erdogan is slated to visit Egypt and Gaza soon to sign strategic cooperation agreements with Cairo, just days after the leaking of the Palmer Report which led to a new low in Israel-Turkey relations.
Egyptian newspaper al-Youm al-Sabe'a quoted Turkish diplomats as saying that Erdogan will arrive in Cairo next week. During the visit he is slated to meet Higher Military Council chief General Hussein Tantawi, Egyptian Prime Minister Essam Sharaf and other Egyptian officials.