It's what the Netherlands' and Ireland experienced after they voted against the EU constitution and the Lisbon Treaty, so now it's the Finns' turn. Personally speaking, every Finn should meet this fake president at the airport and give them a piece of their mind. KGS
FINLAND SPEAKS: Hey Herman von Rompuy, screw you!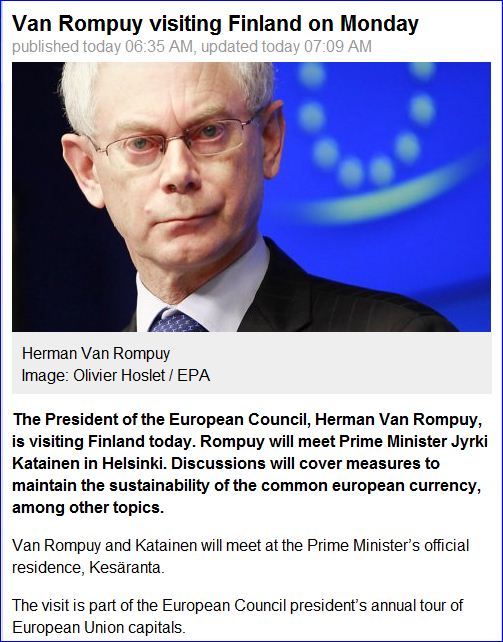 NOTE: Finland's demand for loan guarantees is the topic for discussions, it's why the evil has landed. Don't believe the official line, the sole purpose for this visit by this hack bureaucrat is timed for the pressuring of Finnish politicians. The supposed 'annual tour of EU capitals' canard is mere window dressing, which YLE happily provides..