This isn't the first time such situations have cropped up in Finland. There have been swimming hall periods commandeered for 'Muslim women only' swimming (no longer allowed), Muslims praying in a public library, and even a female gym having its locker room commandeered for prayer time.
Remember folks, prayer time can be arranged by the Muslim at home, it's disingenuous from them to say that they absolutely have to drop everything at a specific time to bend towards Mecca. This is all about forcing Islamic mores and traditions on a non-Muslim host society. KGS
H/T: Vasarahammer
IS, IL: Muslim prayer time was a dispute at HopLop playground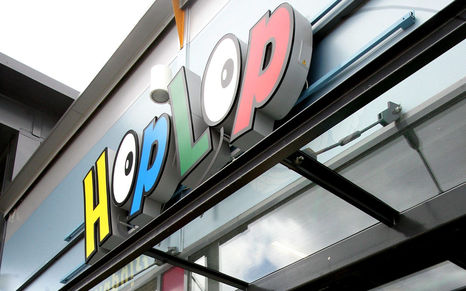 Photo: Eero LIESIMAA – eBaum's World archive Aamulehti
AamuLehti: Muslim prayer at a Vantaa HopLop playground brought confusion in Vantaa, on Tuesday. The story is relayed by the Ilta-Sanomat and Ilta Lehti.
A man told the Ilta-Sanomat about going with his 2,5-year-old son to the indoor play park. According to him, the playground was full of Muslims who celebrated the end of fasting.
In the afternoon they held a moment of prayer in the park, which according to the father caused confusion among the other cliental. The father took a picture of those praying with a mobile phone, of the which caused an exchange of words.
According to the Father, the staff did not know how to react to the situation in any way, he finally asked for the adventure park's manager, Mona Göös. She asked for them to stop praying, because the path cannot be blocked.
HopLop's CEO Tomi Pulkkinen told the Iltalehti that prayer is not prohibited at HopLop.