Brought to you by the present administration which retired every last one of the US space shuttles, and placed them into museums. KGS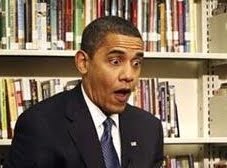 NASA fears leaving space station unmanned
WASHINGTON — The possible first-ever evacuation of the International Space Station, if a Russian spacecraft is not launched in November, would risk the loss of the orbiting lab, a NASA official has warned.
"There is a greater risk of losing the ISS when it's unmanned than if it were manned," Michael Suffredini, the ISS program manager for the US space agency, said on a conference call with reporters.
"The risk increase is not insignificant," he added.
Russia on Monday delayed its next manned Soyuz spacecraft mission to the ISS by at least a month after an unmanned cargo vessel using a similar rocket crashed into Siberia instead of reaching orbit on August 24.
The station crew normally consists of six — currently three Russians, two Americans and one Japanese — working six-month rotations.
Neither NASA nor the Russian space agency will allow the astronauts aboard the space station to remain beyond a mandated six-month limit because of the risk posed by exposure to radiation.
And mid-November is considered the last chance to bring the Soyuz space capsule safely back to the steppes of Kazakhstan because of the lengthening night.