Kudos to the new government and state of South Sudan. You raise the bar that the West has yet to lift itself up from the mire to meet. S.Sudan is a true friend of the Jewish state of Israel. KGS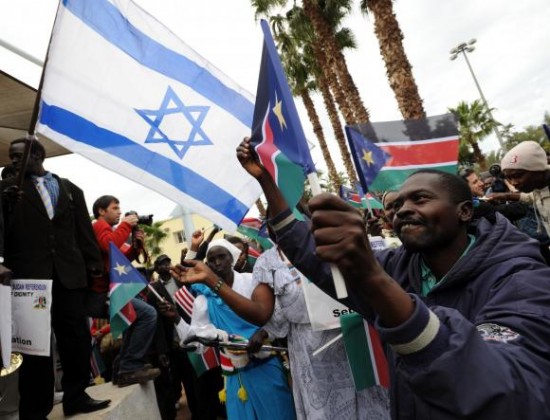 South Sudan

: Gov't Vows to Establish Embassy in Jerusalem And Not Tel Aviv – Report
Washington — The president of the newly established state of South Sudan told a visiting Israeli delegation that their future embassy in the Jewish state will be built in the disputed city of Jerusalem rather than in the political capital of Tel Aviv, according to a newspaper report.
Danny Danon, Israeli member of Likud Party and Parliament member, is currently on a visit to South Sudan capital of Juba where he met with president Salva Kiir.
The 'Jerusalem Post' newspaper quoted Kiir as telling the visiting delegation that his country resisted Arab and Palestinian pressure on relations with Israel.
"I told them that I see Israeli embassies in Jordan and Egypt, and South Sudan is not an Arab state," Kiir reportedly told Danon.
South Sudan became an independent state last month after its citizens voted overwhelmingly in favor of separation from the Arab-Muslim dominated north.