Right now it's still a bit unclear. There are witnesses who say shots were fired from a car that sped off, and others sre saying that shots came from the mosque itself (Muslim Culture Institute Amerikavej 19-21 København V). The Finnish report is the only one that the TT has seen mentioning that the police believe that the shooting is between two Muslim groups. KGS
UPDATE: 1 killed, 2 injured in shooting near Danish mosque: 
A spokesman for the Muslim institute, who declined to give his name before hanging up the telephone, told The Associated Press that the incident took place on a parking lot next to the mosque as hundreds of people were leaving the 9 a.m. prayer service.

Kuran Qureshi, who attended the prayers, told Danish broadcaster TV2 in a live interview that he had witnessed two groups of "younger men having some kind of argument" on the parking lot just before the shooting started.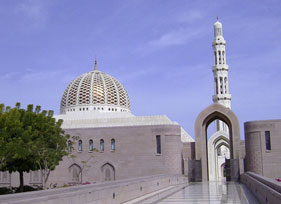 One dead after shooting near Copenhagen mosque
From: NewsCore August 30, 2011 7:46PM
DAILY TELEGRAPH: ONE person has died and another was wounded in a shooting near a Copenhagen mosque.
Muslim worshippers were celebrating Eid al Fitr to mark the end of the fasting month of Ramadan when the shooting occurred, Danish newspaper BT reported.
"I can confirm that one [person] is killed, and another is wounded," Copenhagen deputy police inspector Lau Thygesen said.
Witnesses told BT that gunfire broke out as worshippers left the mosque. Up to 20 shots were fired. Police cordoned off the scene of the shooting, and an investigation was underway.
Man shot near a mosque in Copenhagen
published today at 12:12, updated today at 12:46
Copenhagen, Denmark, a man is shot in Vesterbro neighborhood, strengthening the police. According to witnesses, about twenty shots were fired.
Those who were present have told the news agency Ritzau that shots had been fired in a car, which then drove off.
Amerikavej, where the shots were fired, is the location of the mosque. According to witnesses, shots were fired towards the people from the mosque. They were just leaving the the event terminating the Muslim holy month of Ramadan, which is the most important Muslim festival. At least one person has been wounded.
The police has so far not taken anyone under suspicion into custody. According to Danish media in question is suspected to have been a dispute between two Muslim groups