Sure, but instead of the life prolonging type, set him up for a double dose I.V. of Pancuronium bromide and Potassium chloride, and forget about the barbiturate allowing him to be put into a deep sleep first. KGS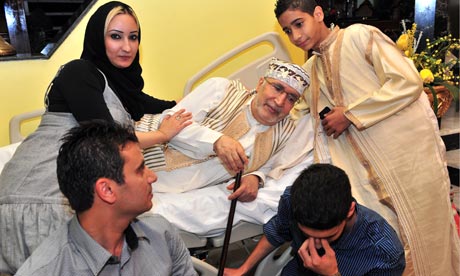 Lockerbie bomber begs Britain for cancer drugs two years after he was freed as a dying man
By VANESSA ALLEN
The Lockerbie bomber's family have made an astonishing appeal to Britain for medical help to prolong his life.
Abdelbaset Al Megrahi is said to be slipping in and out of a coma two years after he was released from a Scottish prison, supposedly with three months to live.
Relatives claim his prostate cancer drugs were stolen by rebels after they seized control of the Libyan capital Tripoli, where the family live in a large villa.