When they start demanding you, the non-Muslim, to not eat and drink during ramadan, then you can bet that your society is seriously screwed. KGS
Heat wave challenges Muslims as Ramadan nears its end
By Karen Brooks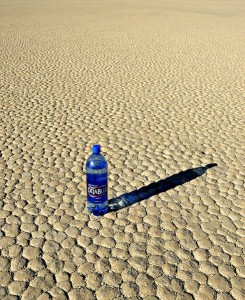 AUSTIN, Texas | Fri Aug 26, 2011 7:56am EDT
(Reuters) – When Shareef Ghaly is hammering nails into window frames under a scorching sun in the midst of a historic Texas heat wave, he's doing it for his career.
And Harvard linebacker Zakareya Aossey practices in the heat with no complaints, all for love of the game.
But a stronger conviction leads these two Muslims to suffer through it with no water or food as they near the end of the holy month of Ramadan in one of the hottest U.S. summers on record, when the days stretch past 13 hours and regularly top 100 degrees.
"If this continues, I'm going to have to move somewhere cooler," said a chuckling Ghaly, who owns Diamondback Renovations and Painting in Austin.
The Muslim month of fasting, a time for believers to atone for sins, refocus their faith and get closer to God, ends next week. Millions of Muslims across the world abstain from food and drink during the daylight hours as ordered by their faith.