It's one of the reasons why Muslims hate the Christian Copts. KGS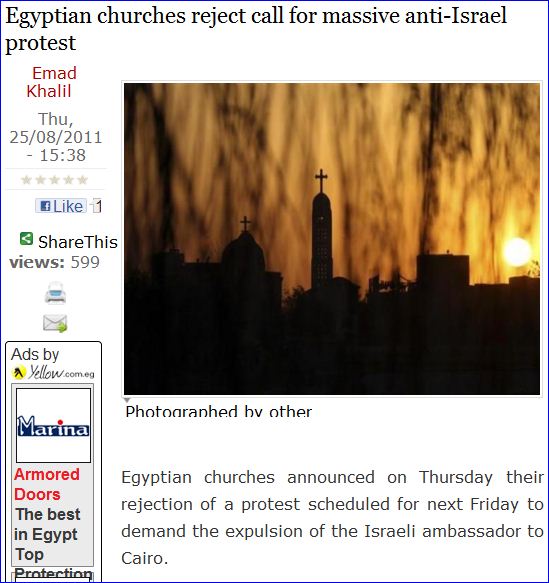 A number of activists who have been staging a sit-in in front of the Israeli Embassy called Tuesday for a million-strong demonstration to take place this Friday to demand the removal of the Israeli ambassador, a move that would likely further strain relations between Cairo and Tel Aviv.
On 18 August, six Egyptian military and security personnel were killed by Israeli gunfire at the border between Egypt and Israel.
The Coptic Church called for political groups and coalitions to leave the issue to the Supreme Council of the Armed Forces (SCAF) and the government. It urged youths to cooperate with the military junta so that they do not become separated from their political leaders, as was the case under the former regime.