This doesn't even need any commentary from the TT, it speaks for itself. KGS
H/T: Weasel Zippers. Picture is an archive photo.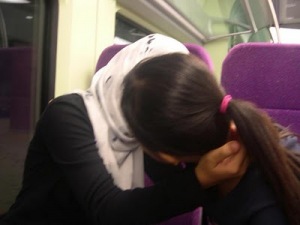 Indonesia forces lesbian couple apart
BANDA ACEH, Indonesia (AFP) — Indonesian religious police said on Thursday they had forced a lesbian couple to separate and placed them under surveillance, even though homosexuality is legal in the mainly Muslim country.
The Islamic police force unique to Aceh province, on the northern tip of Sumatra, warned the couple before they were forcibly separated that under Islamic law they could be beheaded.
"We told them that they must be beheaded and burned and their ashes must be thrown away to the sea. We are actually allowed by our religion to kill them," Southwest Aceh district religious police chief Muddatsir said.
Ranto, 26, and Nuraini, 18, now live in separate villages 36km apart, he said.
"We're monitoring them closely," he added.
Also: 
Film is about struggle for homosexual rights in Islam