Pictured: Turkish boy,17, accused of killing two women from UK because he was told he 'couldn't marry daughter, 15'
Women named as Marion Elizabeth Graham and Kathy Dinsmore, both 54
17-year-old arrested over the double killing in 'row over marriage'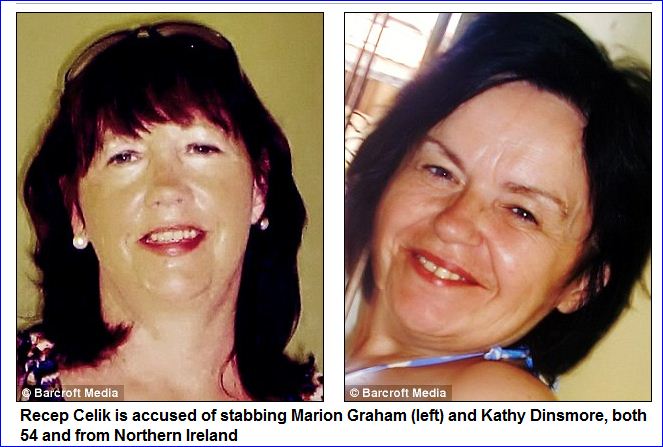 By ANNA EDWARDS
Last updated at 6:49 PM on 19th August 2011
Two women from Northern Ireland have been murdered in a forest in Turkey.
A 17-year-old Turkish teenager, named locally as Recep Celik, is said to have carried out the attack near Izmir after a row over marriage.
The women have been named by the Irish government as Marion Elizabeth Graham and Kathy Dinsmore, both 54.

The alarm was raised by Mrs Graham's daughter Shannon, 15, after the women, both believed to be from Newry, County Down, failed to return home from their trip earlier this week.