effectively, Obama just granted amnesty to hundreds of thousands of illegal immigrants. This is a government of lawbreaking political hacks. Bravo. KGS
"New DHS rules cancel deportations"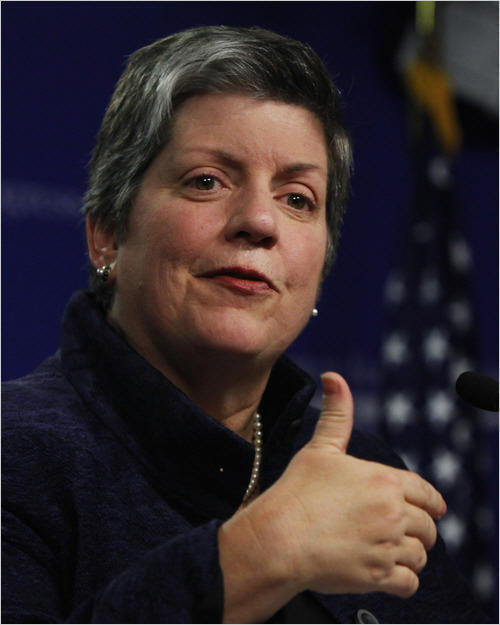 The Homeland Security Department said Thursday it will halt deportation proceedings on a case-by-case basis against illegal immigrants who meet certain criteria such as attending school, having family in the military or are primarily responsible for other family members' care.
The move, announced in letters to Congress, won immediate praise from Hispanic activists and Democrats who had chided President Obama for months for the pace of deportations and had argued he had authority to exempt broad swaths of illegal immigrants from deportation.
"Today's announcement shows that this president is willing to put muscle behind his words and to use his power to intervene when the lives of good people are being ruined by bad laws," said Rep. Luis V. Gutierrez, Illinois Democrat.
In the letters to Congress, Homeland Security Secretary Janet Napolitano said her department and the Justice Department will review all ongoing cases and see who meets the new criteria on a case-by-case basis.
"This case-by-case approach will enhance public safety," she said….
Senate Majority Leader Harry Reid, a Nevada Democrat who earlier this year wrote asking Homeland Security to exempt illegal immigrant students from deportation, said the move will free up immigration courts to handle cases involving serious criminals.
Both men said, though, that they will continue to push for legislation that would grant a path to citizenship to illegal immigrants and expands new pathways for more immigrants to come legally in the future.
But groups pushing for a crackdown on illegal immigration said the administration's move abused the Constitution by usurping a power Congress should have."Supporters of comprehensive and targeted amnesties for illegal aliens have consistently failed to win approval by Congress or gain support from the American public," said Dan Stein, president of the Federation for American Immigration Reform. "Having failed in the legislative process, the Obama administration has simply decided to usurp Congress's constitutional authority and implement an amnesty program for millions of illegal aliens."