Sovereignty? What sovereignty?! 
The EU elite couldn't care less for the real voice of the people, it's all about statism, which allows for an intellectual cadre of the few to rule -from their supposed wisdom- over the many. EU style of representational democracy is an open joke. KGS
From the Westistheverybest blog: Welcome to the EUSSR!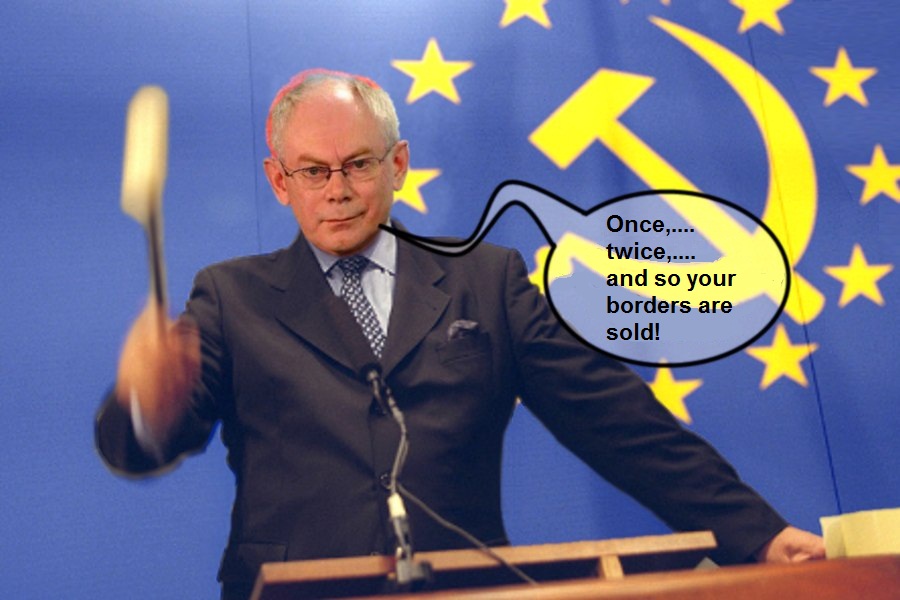 France & Germany: Save euro with one EU government
THE leaders of France and Germany tonight called on Eurozone nations to form a "collective government" to save the struggling currency.
French President Nicolas Sarkozy and German Chancellor Angela Merkel put forward the radical plan to balance the budgets of the 17 nations that use the crisis-hit single currency.
They said they want a "true European economic government" that would consist of the heads of state of all member nations.
The new body would meet twice a year and be led by EU President Herman Van Rompuy.