Islamic street vigilantism at work as its was designed. KGS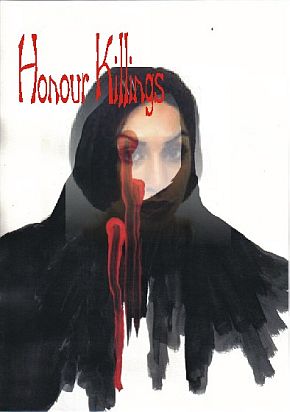 Aunt killed 'for honour'
Published: August 15, 2011
OKARA – A youth along with his friends shot his aunt (father's sister) dead In village 41/4.L here for honour.
Allah Ditta was present at home along with his family when Murtaza alias Kali, a resident of Loharan Wla Khoh, Lahore, equipped with arms entered his house along with his accomplices and opened indiscriminate fire. As a result, Irshad Bibi died on the spot. The motive behind the incident is stated that the accused has been suspecting her aunt of having illicit relation with someone. The police took the corpse into custody and shifted to the hospital for autopsy.
HOUSE LOOTED: As many as 11 armed persons stormed into a house and looted gold ornaments, cash and mobiles in Shafqat Block here. In the last night, the dacoits stormed into the house and looted Rs200,000, gold ornaments worth Rs500,000 and other Valuables.