Outrageous ruling. KGS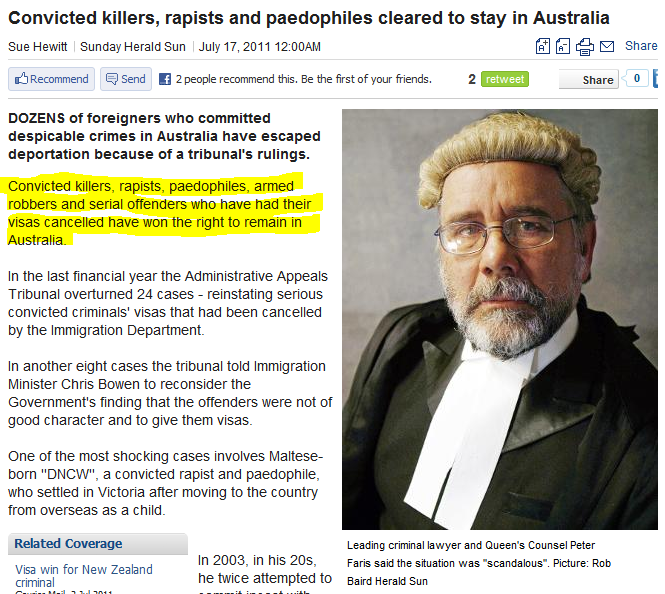 In 2003, in his 20s, he twice attempted to commit incest with his 12-year-old step-daughter and raped his estranged wife. He was jailed for a maximum of seven years and six months.
His other offences included theft, unlawful assault, breach of an intervention order, burglary, cultivating a narcotic plants, unlawful possession, and possession of housebreaking implements.
The tribunal allowed him to stay because he had no close relatives in Malta, barely spoke the language, was not eligible for social security in Malta and would "suffer considerable hardship" if deported.