Like the TT said, they're a bunch of rabble and should have the book thrown at them for the violence that they've caused. End of story. KGS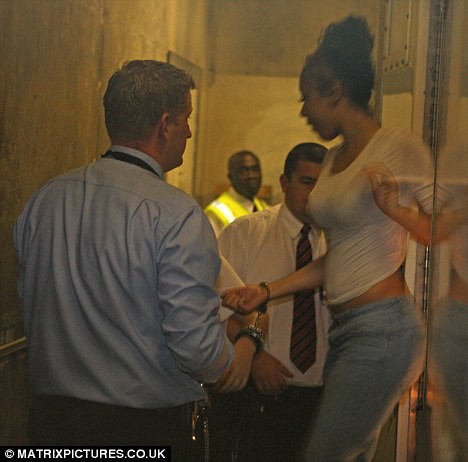 Teenage Olympics 2012 ambassador Chelsea Ives is led into court in handcuffs yesterday accused of vandalising a police car.
In a major blow to the Games image, the talented athlete, 18, was also said to have smashed up a Phones4U shop in riots.
Her mum called 999 after apparently spotting her on TV. Adrienne, 47, said: "I had to do what was right."
Ives was taken into court early yesterday as magistrates in London, Manchester and Birmingham sat in unprecedented all-night hearings to deal with rioters.
The teenager was one of the young role models picked to encourage youngsters to take up sport in the run-up to 2012.
She has met Olympics chief Sebastian Coe, Boris Johnson and footballer Martin Keown. In 2009, Ives was invited to the Commons after the success of a football project run by Leyton Orient community sport programme.
But on Sunday night she was captured on camera allegedly causing more than £5,000 damage by hurling bricks at a police car in Enfield, North London.
Westminster magistrates court was told Ives boasted to friends she had "the best day ever".
Becky Owen, prosecuting, claimed the youngster also led an attack on a phone store. She said: "She was first to pick up masonry and hurl it at the window."
H/T: A TT reader