Riots, violence and mayhem, how much you want to be that the people who dished it up vote Labour? KGS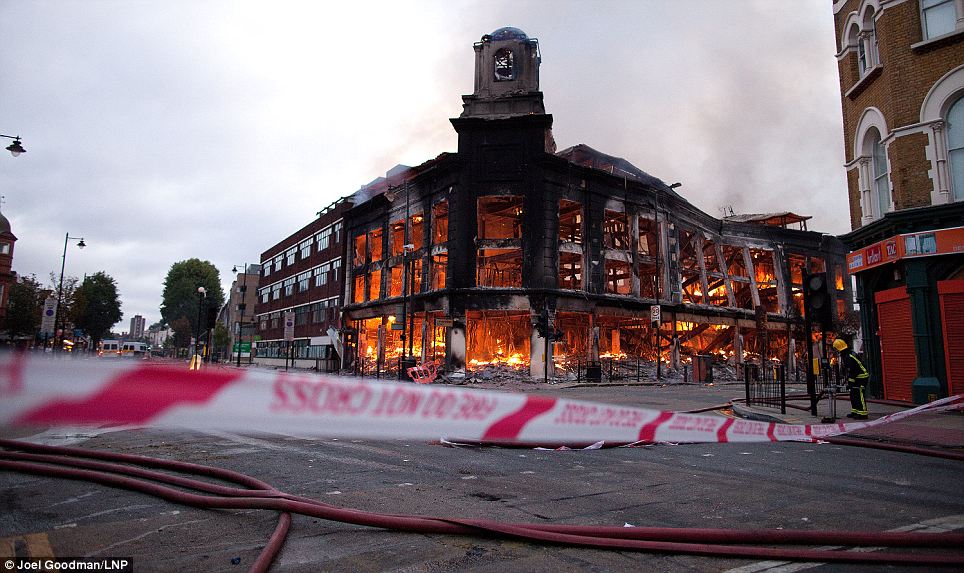 Did rock-throwing teenage girl's 'beating' by police spark London riots? Pictures that show how Tottenham turned into a war zone
Twenty-six police officers hurt in clashes, with eight treated in hospital

Scotland Yard still dealing with 'isolated pockets of crime' this morning

Tottenham MP David Lammy appeals for calm and warns that there may be fatalities


Mob of 500 people protest about death of father-of-four Mark Duggan who was shot by officers

Fears that violence was fanned by Twitter as picture of burning police car was re-tweeted more than 100 times

One eyewitness reports that trouble was ignited by police hitting a 16-year-old girl with batons


Shop looted and youths storm McDonald's and start cooking their own food

Mail on Sunday photographers beaten and mugged by masked thugs
By IAN GALLAGHER and STEVE FARRELL
The family of Mark Duggan has condemned the riot that broke out in Tottenham last night as eyewitness reports emerge that trouble erupted after a 16-year-old girl threw a rock at police.
Mr Duggan was shot dead by marksmen on Thursday and his fiancee, Semone Wilson, has said that she wanted answers, not trouble, while his brother, Shaun Hall, called for the community to remain calm.

The Metropolitan Police has described Mr Duggan's death as 'regrettable' and blamed the violent anarchy that flared on a 'criminal minority'.