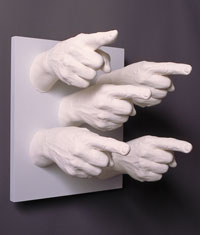 Jussi Halla-aho is one of the most sane voices in public office today in Europe. He is spot on in his observation that there's a 'witch hunt' currently going on in Finnish political circles and in the feckless media. Numerous journalists in the Finnish media have been contacting the Tundra Tabloids with the hope of getting some dirt on the True Finns MP, they have all been given the stiff arm.
They can all go jump in a lake because they're a bunch of dopes, whether they're from the Helsingin Sanomat, the STT or the Keskisuomalainen. Halla-aho makes an excellent point, that the media, the politicians and buffoons in the bureaucracy would never think of targeting the koran as the prime motivating factor in Islamic terrorism, nor going after the countless websites glorifying the jihad.
Those of us who point out the hypocrisy in the media, academy and in political circles, in how they treat minorities differently than they do the host population, are the ones defending the rights of the individual.
Those of us who reject identity driven politics are the ones being smeared and demonized as being racists and bigots while the multiculturalists spend endless time and taxpayers' money focusing on…… race and ethnicity.
Those of us who defend our democratic liberal societies against totalitarian ideologies that assail our freedoms and the protection of the individual, are the ones deemed as 'fascists'.
In this day and age, white is black, up is down, evil is good and totalitaianism is an open and free society. It's not those of us who speak out against Islamization and tyranny in general who are the bad guys here, but the 'true believers' in a statist multicultural society, where everything is structured against the basic of all freedoms, freedom of speech (the right for one to speak his or her mind) in order to protect state policies formulated by an increasingly intolerant, tyrannical elite. That's where the problem lies. KGS
Halla-aho claims being victim of "witch-hunt"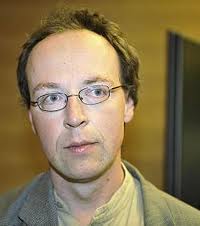 YLE published yesterday 09:08 PM, updated yesterday 09:15 PM
True Finns Party MP Jussi Halla-aho says that he feels that a witch-hunt has started against him and free speech after the Norway tragedy. In an interview with AFP, he said that things are completely out of control.
"We have people in political and civil circles who have attacked free speech for years and this has just given them a new stick," Halla-aho told AFP.
Halla-aho, a prominent immigration critic, was approvingly mentioned by the self-confessed perpetrator of Norway attacks Anders Behring Breivik in his lengthy anti-Muslim manifesto.
Halla-aho specified that Breivik did not cite him directly, but copied a blogger called Fjordman. Nonetheless, he said his opinions had been interpreted accurately. Halla-aho emphasised that he could not control who quoted him and where.
Halla-aho has been convicted of violating the right of peaceful worship after anti-Muslim comments online.
According to a spokesman for the minorities ombudsman, Rainer Hiltunen, web forums with extremist leanings can create the impression that hate speech is acceptable on the internet. Such places gather like-minded people, Hiltunen told AFP, adding:
"It clouds their sense of reality."
Halla-aho, however, does not feel that this gives grounds for cracking down on extremist forums.
"No doubt the World Trade Centre terrorists were inspired by the Koran and Islamist chat rooms, but no one is trying to ban the Koran or shut down Islamist websites," he said to AFP.
NOTE: It's all about politics, using the current situation in order to stave off a massive True Finns victory in the very near future as this government of losers will be forced into early elections.