Possible honor killing?
It reminds me of Kosovar Ibrahim Shkupolli, who murdered five in Helsinki a few years ago, he has the same blank stare. KGS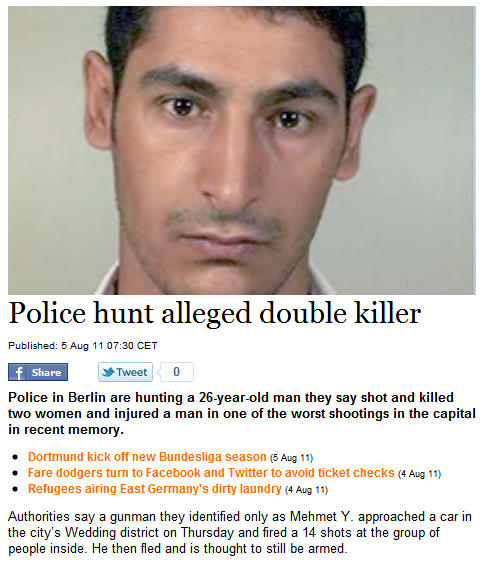 […]
Police say they are investigating the circumstances of the shooting, while media reports suggested it may have been a family matter.
The shooting was particularly shocking as it happened in a busy district of the city in broad daylight and seemed to be carried out with precision. Witnesses described it as an outright execution.