Undoubtedly the most stupid US senator/VP in US history.
See how easy the Left throws around the term 'terrorist'? What a bunch of mental midgets, with plagiarist Biden leading the charge. KGS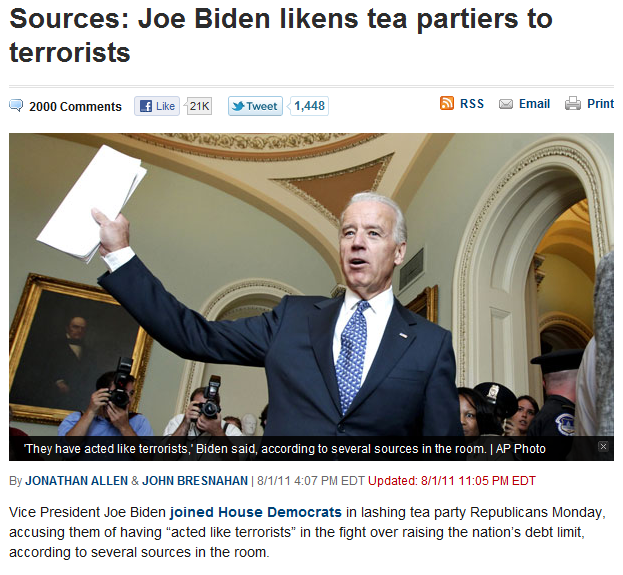 NOTE: Talk radio host Mark Levin has argued against this debt ceiling wheeling and dealing from the very beginning, this is the worst display of idiotic Republican strategizing.  Now he's calling John Boehner the "New Churchill" and Mitch Mcdonnell the "New Reagan" for their excellent display of 'brilliant genius'.